Cell Phone Wallet Case Bonus Usb
Item Description
Phone wallet case is very useful to carry all the items needed for a day out. Phone wallet comes with a added bonus of a USB case to match.
Phone case has 4 pockets with 3 pockets on on side and 1 pocket on the other side to carry the phone. It has velcro to close and a handy strap attached for carry with.
Size; 6in tall closed 4.25 in wide 1/2 in thick 11.5 in opened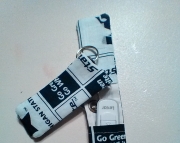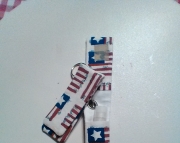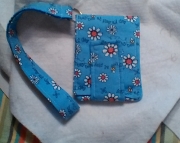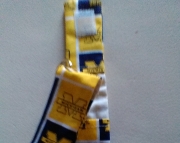 Handmade Michigan is a marketplace for the Michigan artists, craftsmen, crafters, and creative people, enabling them to fulfill their commerce dreams. We've created a unique, segmented venue for these artisans to showcase and sells their goods. Quickly evolving, our community of "Made in Michigan" sellers continue to dazzle us with their creativity, passion, and love of everything handmade. Does this sound a place for you? Get started selling with Handmade Michigan by registering today.
Other items you may be like...