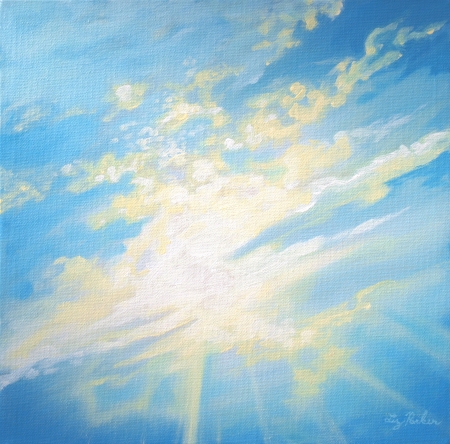 Click on Image(s) to Zoom
Item Description
My work focuses on the embracement of life, and ranges from the study of nature to its abstraction. Even in pieces which don't seem to represent anything, nature provides me with abundant shape and movement, in-particular the suns light and it's play on everything under it, to inspire me. My work is lighthearted, yet engaging, encouraging the viewer's imagination, inviting them to ascribe their own personal meaning to a work and to superimpose themselves where the story of myself is originally expressed. The works strength is in it's emotion, something which is easily received regardless of the viewers background, culture, or any other thing which may set us apart. I consider my entire body of work to be a self portrait of my soul, though some pieces hold special meaning for me. Each work is an expression of the innermost being. Pieces that have no resemblance to me or contain no human figures at all are often truly self portraits.
Original one of a kind artwork
Signed on the back
Gallery wraped edges, no staples on the sides, sides painted to match
12x12

Handmade Michigan is a marketplace for the Michigan artists, craftsmen, crafters, and creative people, enabling them to fulfill their commerce dreams. We've created a unique, segmented venue for these artisans to showcase and sells their goods. Quickly evolving, our community of "Made in Michigan" sellers continue to dazzle us with their creativity, passion, and love of everything handmade. Does this sound a place for you? Get started selling with Handmade Michigan by registering today.
Other items you may be like...