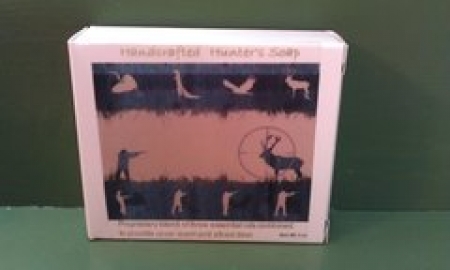 Click on Image(s) to Zoom
Item Description
Odor-masking soap is hard to find. Odor-masking soap that's good for your skin and actually attracts game? Pretty close to impossible. We created a soap that includes a blend of three essential oils to help you make the most of your time in the woods. After extensive research on cover scents and how deer detect human scent, as well as proven essential oils that work, this soap was created with the hunter in mind.  Go get that buck!

Handmade Michigan is a marketplace for the Michigan artists, craftsmen, crafters, and creative people, enabling them to fulfill their commerce dreams. We've created a unique, segmented venue for these artisans to showcase and sells their goods. Quickly evolving, our community of "Made in Michigan" sellers continue to dazzle us with their creativity, passion, and love of everything handmade. Does this sound a place for you? Get started selling with Handmade Michigan by registering today.
Other items you may be like...