Ypsilanti Water Tower Candle Painted
Item Description
Water Tower Candle - Hand Painted
The historic stone tower in Ypsilanti, MI is not only an area landmark, but holds a place of quirky distinction and local pride.  It borders both Eastern Michigan University where I went to art school, and the Normal Park neighborhood where I live. This candle is offered in celebration of our beloved water tower – uniquely Ypsilanti.
The tower was designed by William R. Coats and completed in 1890. It sits atop the highest point in Ypsilanti. Made of Joliet limestone, the tower is almost 150 feet tall.  For more information about Ypsilanti's historic stone tower, visit YCUA.org
My Ypsilanti Water Tower Candle is 8.5" tall, and is made of a 50/50 blend of soy and paraffin wax. All canldles are unscented. It is made using a 2-part silicone glove mold / plaster mold combination. This painted version undergoes several washes of color in order to bring out detail.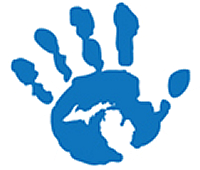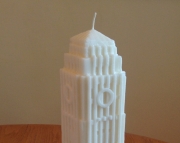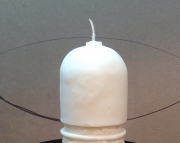 Handmade Michigan is a marketplace for the Michigan artists, craftsmen, crafters, and creative people, enabling them to fulfill their commerce dreams. We've created a unique, segmented venue for these artisans to showcase and sells their goods. Quickly evolving, our community of "Made in Michigan" sellers continue to dazzle us with their creativity, passion, and love of everything handmade. Does this sound a place for you? Get started selling with Handmade Michigan by registering today.
Other items you may be like...