Item Description
Bell Tower Candle
A prominent landmark and symbol of the University if Michigan in Ann Arbor, Mi, the Burton Memorial Tower and Baird Grand Carillon is commonly known as the Bell Tower. Rendered here as a hand made soy-blend candle. The Bell Tower Candle stands 10.5″ tall. I have many great memories of the tower from rallys and protests on the U of M diag, to a personal tour and concert played on the amazing carillon bells. Because of the unique shape of this candle, dripping may occur. Always place in a heat-safe plate or dish when burning. Burn time aprox 30 hours.
Leading up to this I've created the original model, made a silicone glove mold and an outer shell. Twice. I'm now able to pour 2 Bell Tower Candles and 3 Water Tower Candles at the same time. For me that's high production!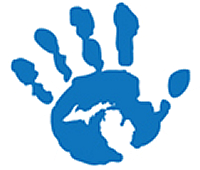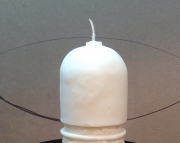 Handmade Michigan is a marketplace for the Michigan artists, craftsmen, crafters, and creative people, enabling them to fulfill their commerce dreams. We've created a unique, segmented venue for these artisans to showcase and sells their goods. Quickly evolving, our community of "Made in Michigan" sellers continue to dazzle us with their creativity, passion, and love of everything handmade. Does this sound a place for you? Get started selling with Handmade Michigan by registering today.
Other items you may be like...