Detroit English D Wall Hanging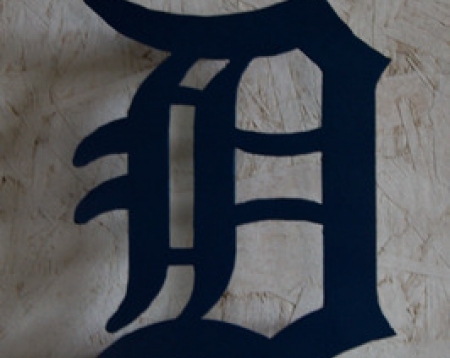 Click on Image(s) to Zoom
Item Description
This popular Detroit Tiger English "D" logo, is a fantastic addition to the Tiger lovers wall...and it looks awesome!! My metal art does not lay flat against the wall, it POPS out! This is because I weld the proper amount of 2"x1/4"round steel rod to the back of each piece. This look is just too cool, and people love it! I also add the proper amount of small metal eyelets to one or two of the legs for quick and easy hanging. On the others I add some ilquid rubber that hardens to form a barrier so the wall is not harmed. Painted in Metallic Blue Rust-O-Leum.

Handmade Michigan is a marketplace for the Michigan artists, craftsmen, crafters, and creative people, enabling them to fulfill their commerce dreams. We've created a unique, segmented venue for these artisans to showcase and sells their goods. Quickly evolving, our community of "Made in Michigan" sellers continue to dazzle us with their creativity, passion, and love of everything handmade. Does this sound a place for you? Get started selling with Handmade Michigan by registering today.
Other items you may be like...